Energy Management
24 Hour Renewable Power -- Introducing strong and robust energy management systems
Welcome to a world where electricity supply has no boundaries…
Selectronic Australia - Interactive Offgrid & Grid Hybrid  inverter/chargers

At the time when power inverters were new and renewable technologies were just starting to emerge, Selectronic
Australia became an innovator in the field by producing its first power conversion product - a 360 watt DC to AC modified
square wave inverter.
A world where reliable and cost effective electricity is possible. Limitless possibilities exist to enhance your lifestyle, while reducing your carbon foot print and monetary outlay for this energy. Regardless of the distance to the closest power grid, the highly functional Selectronic SP PRO will supply you with intelligent, high quality options which will provide you with:
Tariff optimization to reduce your cost of electricity
Increase in grid capacity on weak or remote grids
Export of Renewable Energy to the electricity grid
Backup power during grid outages
Electricity to remote sites, such as rural homes, mining camps, tourist resorts
Electricity to mobile sites, such as boating and motor-homes
Integration of Solar Power into Diesel Mini or Micro grids.
At the heart of your alternative energy power system is the intelligent Selectronic SP PRO inverter
managing your renewable power source(s), battery storage and grid power (or generator power) to
provide you with the most cost effective and reliable AC Sine Wave power.
Whether you're using solar panels, wind turbines, hydro-electricity or efficiently managing a diesel
• Stationary long-duration, daily cycling applications
• Residential solar
• Off-grids and micro-grids
• Energy management and grid-scale services.
Communications
Provided with the SP PRO inverter is a free copy of the SP LINK software, a convenient configuration and monitoring tool used for integrating the SP PRO into the energy system. It  has been designed with the user in mind.
Knowing how your system is performing is easy with the SP LINK software. SP LINK accesses a host of monitoring and logging features in the SP PRO to allow the user and installer to
keep an eye on the system performance.You can know the state of charge of the batteries, how much solar has been generated for the day and much more information from anywhere in the world. Your installer can also be notified of any pending maintenance requirements and firmware updates to the SP PRO can be done remotely.
Using the SP LINK simple Quick Start tool the SP PRO can easily be "hung on the wall" and work to suit many renewable energy installations or configure the advanced parameters to tailor the SP PRO to suit  virtually any complex system requirements. A PC running SP LINK is simply connected to the SP PRO via a USB port to open up the full potential of the SP PRO Energy System
Ecoast Energy intergrater system designer can custom engineer a progam solution for you,  using the batteries of your choice including lead acid, Aquion saltwater or Lithium Ion.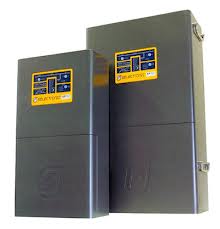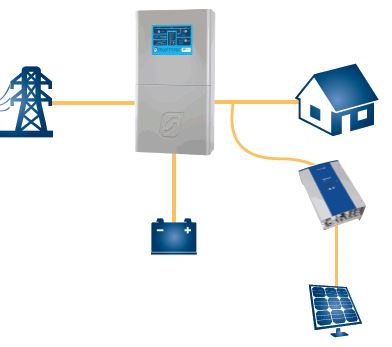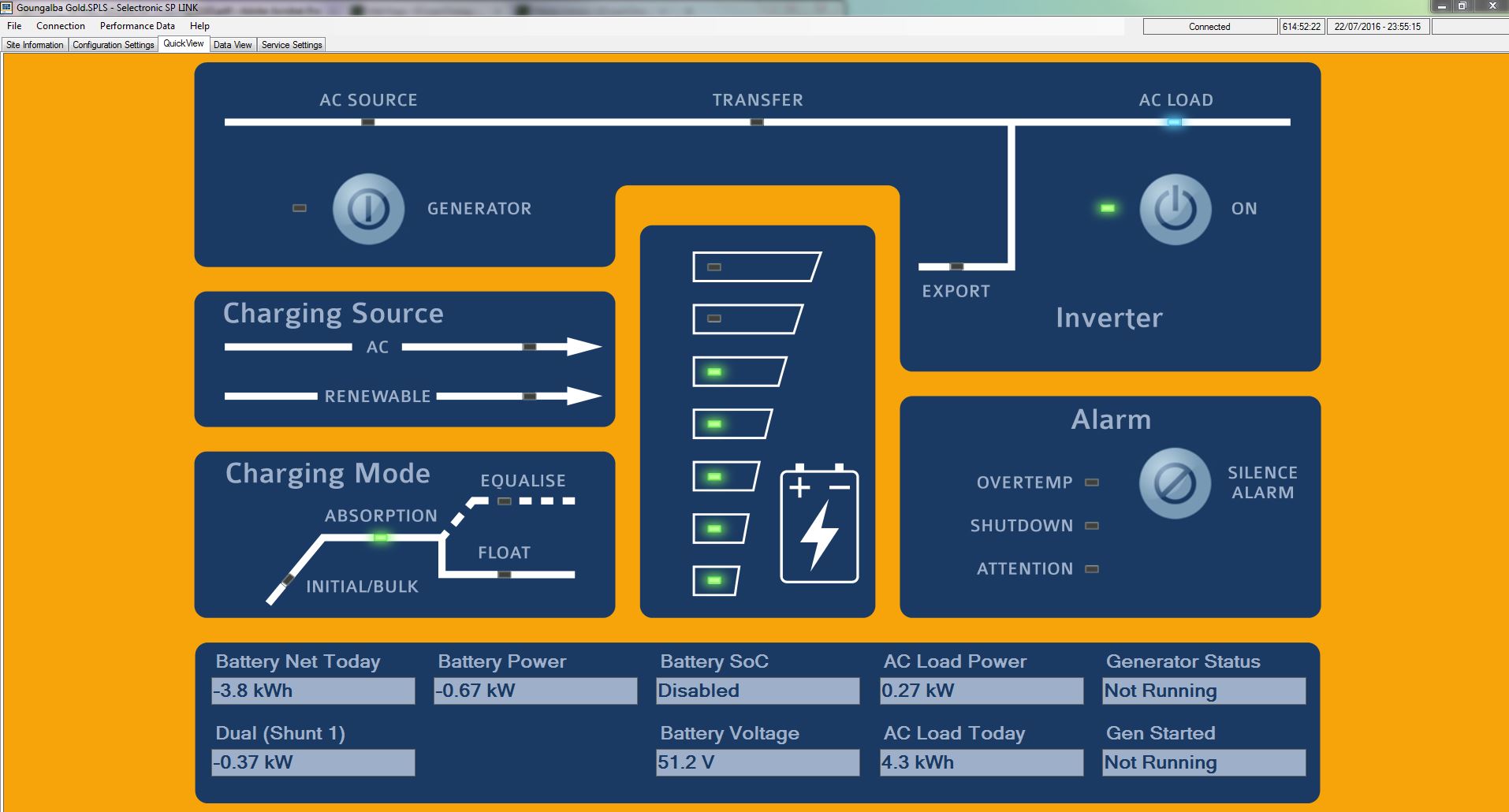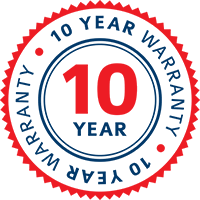 Outback equipment for Off Grid Systems
With an emphasis on product performance OutBack has established itself as the product of choice in harsh environmental conditions and applications where product reliability is paramount. OutBack Power is a leading designer and manufacturer of reliable power electronics for renewable energy applications including solar, wind, micro-hydro and battery based energy systems. OutBack products have been installed in homes, businesses, industrial and government facilities around the world. 
OutBack was founded in 2001 by three engineers with a long history of designing leading edge power electronics for renewable energy applications. OutBack founders believed that the renewable energy industry was on the verge of unparalleled growth, driven by the emerging need for sustainable alternative sources of energy.
It incorporates a DC to AC true sinewave inverter, battery charger and AC transfer switch all housed within a die-cast aluminum chassis. Smart multistage battery charging means less generator on time, and extends the life of your batteries. Outbacks modular system architecture permits flexibility allowing small systems the ability to increase the power output as the demand grows from 2 to 30kW - even in 3-phase configurations.
OutBack Power also offers grid-interactive versions of their inverter/chargers, which come in either sealed (GTFX) or vented (GVFX) models, allowing you to sell solar, wind, and/or hydro power back to the utility grid.
Communications
OutBack's proprietary communication network enables all of our products to communicate with
each other, providing a seamless setup and user experience across all components of an OutBack system.
OutBack's product line currently includes a variety of communication devices for maximum flexibility and control of renewable energy systems. OutBack's MATE product line includes the MATE, MATE2 and MATE3 devices, all of which make it easier than ever to program and monitor a complete OutBack Power system.
The HUB System communications manager forms the backbone of a networked OutBack power conversion system. The OutBack FLEXnet DC is the ultimate DC system monitoring device with integrated networked communications capabilities.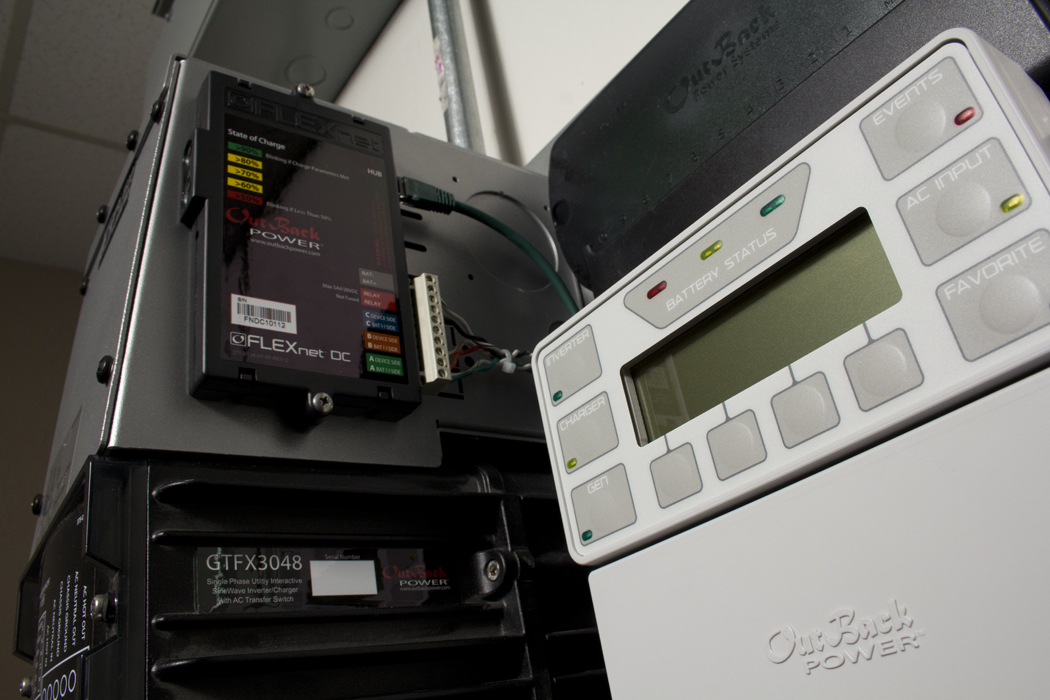 Grid Connected inverters including Hybrid Solutions
Creating new technologies, solutions for monitoring and controlling energy and for battery charging systems. While others develop gradually, we innovate in leaps and bounds by shifting the limits of what`s possible. Founded in 1945 in Pettenbach, Austria; Fronius has been developing new and innovative energy solutions for over 60 years.
The Fronius Primo in power categories from 3.0 to 8.2 kW perfectly completes the new SnapINverter generation.This single-phase device is ideal for residential systems and the design provides maxi­mum flexibility, while the SnapINverter mounting system makes installation and maintenance easy. The Fronius Primo inverter now completes the Fronius solar inverter range by providing a dual MPPT, single phase solution for residential solar customers.
With an Australian branch for solar electronics in Melbourne opening in 2010, local consumers in Australia can rely on local product and sales support. All inverters are also supported by a 5 year manufacturer's warranty, with an option to extend to a 10, 15 or 20 year period.
Communications
Fronius DATCOM is a user-friendly data communications system for individual PV system monitoring.
The hardware components are quick and easy to install, the software easy to operate. Because of its modular design, Fronius DATCOM can be upgraded at any time. Customized monitoring solutions, from basic equipment to complete system management, can be installed quickly and without problem. Because every PV system operator wants to know how their investment in the system is doing.
The included communication package, with WLAN, energy management, several interfaces and much more, allows the Fronius Primo to communicate with the user, the PV system and the grid.
The Fronius Symo Hybrid
Is the heart of the 24H Sun storage solution.
From a simple inverter one minute, the battery and emergency power function can be added with ease to create a comprehensive storage solution. The result: sun by day, sun by night and sun during power outages. Boasting power categories ranging from 3.0 to 5.0 kW, the transformerless inverter allows unused energy from a photovoltaic system to be stored in a battery.
Excess solar power can thus be used at times when generating conditions are poor or impossible. With the emergency power function, the household can enjoy an optimum electricity supply even during power  outages. Perfect system configuration and visualisation are provided by the built-in web server with graphical interface, WLAN and Ethernet. In addition, the DC coupling on the battery guarantees maximum efficiency of the overall system.
FLEXIBLE
Emergency power function and battery can be retrofitted
Range of different storage capacities available (4.5 - 12.0 kWh)
Retrofittable to existing PV systems
THREE-PHASE
 Maximisation of self-consumption
 Three-phase emergency power supply
 Grid phase balancing support
OPTIMISED
DC-coupled system
No multiple conversions between AC and DC
High-performance lithium technology
REVOLUTIONARY
 User-friendly interface 
Integrated WLAN and Ethernet 
Commissioning wizard for straightforward configuration
The Enphase Energy System – There's never been a simpler, more efficient energy monitor.
Welcome to smarter generation,
powered by the new -
Enphase S270 Microinverter
AND
Enphase S230 Microinverter
Both are built on the fifth-generation platform, the Enphase  Microinverters achieve the highest inverter efficiency for module-level power electronics and delivers the most reliable energy solution with optimal energy harvest for you.
The Enphase Envoy making the bridge between the System
 The Enphase Envoy connects each microinverter to Enlighten monitoring software, providing energy usage insights, remote update capabilities and load management. Because a more connected system means smarter energy.
The next-generation Envoy-S gateway provides energy usage insights, remote update capabilities and load management, enabling a more cost-effective and reliable solar installation while adding significant value for system owners. Available in Metered or Standard versions. 
Consumption monitoring for total energy insight
Revenue grade accuracy, ANSI C.12.20 compliant
Bi-directional communications lets Envoy adapt to future utility requirements
Flexible networking options with integrated Wi-Fi
Ready for plug-play cellular networking
Connects up to 600 microinverters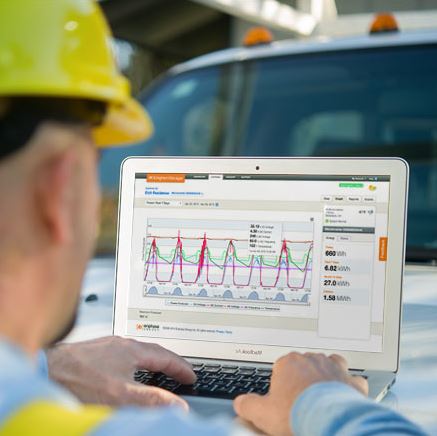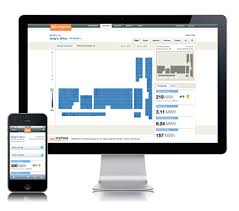 Use it - Store it - Sell it - Save !
Redback inverters for Grid Hybrid Systems
Advanced hybrid technology maximises renewable energy consumption at home.
Sleek, sophisticated and incredibly efficient, the Redback Smart Hybrid System is changing the face of solar power. Redback's advanced hybrid technology guards against blackouts. Energy is stored in a battery so you're never caught short.