Solar Photovoltaic Modules
Our preferred quality products sourced locally and globally for ultimate perfromace styling and robust Australian conditions
Quality from the home of semiconductor technology
WINAICO is a manufacturer of high-performance crystalline photovoltaic panels as well as provider of photovoltaic systems. As a subsidiary of Win Win Precision Technology which is headquartered in Taiwan, we have access to many years of experience as well as to the latest discoveries in semiconductor technology. Our expansive corporate structure allows us to deliver from stock quickly and reliably, both locally and if necessary, anywhere on the planet.
As a Taiwanese module manufacturer with German and other subsidiary companies around the world, WINAICO is positioned amongst top brand manufacturers with a high-quality product from an automated production line.
When you buy from WINAICO, you are buying products from a manufacturer specialising in premium-quality solar panels.
With leading-edge system technology and process expertise originating from the semiconductor industry, WINAICO is setting qualitative benchmarks on the PV market, as can be seen with their highest in class performance at the Desert Knowledge Solar Centre in Alice Springs. Further Info
DOWNLOADS
Winaico Insurance
WINAICO_Datasheet_WST 260P6 TO 280P6
WINAICO_Datasheet_WSP_300M6 TO 310M6_PERC
WINAICO_Limited_Warranty
Australian made quality the Tindo Kara-260 — "Made For Life"
The Tindo Karra-260 solar panel is manufactured in Australia. At the heart of the Karra-260 photovoltaic module is brilliant technical and intelligent design fused with a range of innovative materials that make it the ultimate solar panel.
Tindo Solar is dedicated and passionate about the delivery of high quality solar panels to the Australian marketplace, they offe certainty of quality, innovation, performance and dependability with a product manufactured here in Australia and we invite you to visit their factory to watch panels being created.
With 2 options available for the Tindo Kara 260 the standard DC module which can be designed into any string inverter system by the team designers at Ecoast Energy or the advanced performance of an AC modular system.
Ac modules system can perform up to 15% more generation this is sustained by independent micro inverter for each panel, Tindo off the enphase range of micro inverter's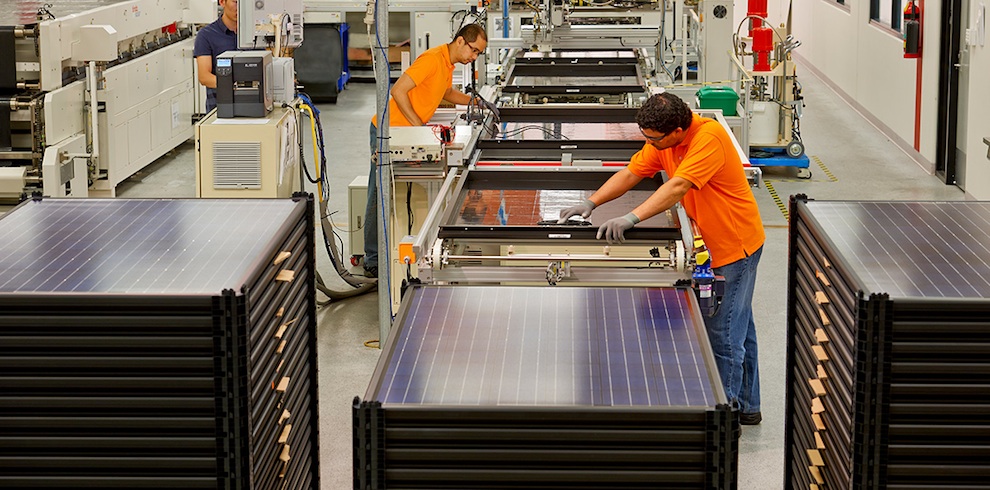 Risen Energy is a hi-tech enterprise, engaged in R&D, production, sales and service of solar modules.
Risen insists on the mission of improving the energy structure by innovation of technology and improving the quality of human life. This quality of Risen Energy enters into top ten of modules industry in April, 2015. The products got the second rank in performance ratio in the global modules test which was organized by photon laboratory in 2013 and 2014.
This Tier 1 Chinese manufactured solar panel is strong in the global market place especially here in Australia. The Ecoast Energy Team Designers have been incorporating this well priced high quality panel in our designs for Grid connect and Standalone systems (off grid) for 6 years with no issues arising in lack of performance or quality.
Performance in the real world
Photon Lab in Germany conduct industry wide solar panel performance testing
More than 150 solar panels on test with Photon Labs
For calendar year 2013 Risen Energy's solar panels ranked 2nd and 6th overall
Both were less than 1% deviation from the highest performing panel in the test
DOWNLOADS